Turbo Productions
a division of Turbo Productions, Inc.
206-420-6646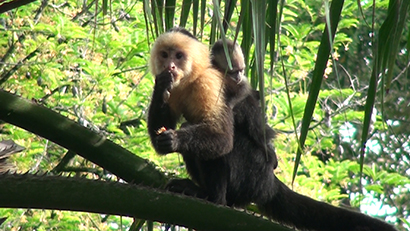 Life's an adventure - Have a great one!
Turbo Productions
produces multimedia, including documentaries, television and radio commercials, on-location shooting and scouting, web-based video series, corporate videos, personalized DVDs, live concert footage and website production with streaming audio and video.
Click here to view our Multimedia Production Package

Whether you find the right celebrity artist in our
Artist Roster listings
or simply want to inquire further about a specific artist or
entertainer,
Submit an Entertainment Request Form
to tell us who
you are looking for and we will be happy to get you prices and availability within 24 hours.
Flight over Selva Bananito Lodge in Costa Rica
Finca Rosa Blanca Coffee Plantation Resort
Rios Tropicales 2016 - Costa Rica Adventure Tours
The Temptations Revue featuring Nate Evans
Live at the Bellagio Hotel in Las Vegas
Wildwalls - The Premiere Indoor Climbing Gym in Spokane
Tim "Turbo" Johnston - Adventure Travel Demo Reel
Anthony Prior - World Masters Championships - Sacramento, CA
Rainforest Aid 09 Music Festival in Costa Rica

Jungle Kayaking in Tortuguero, Costa Rica

Rios Tropicales - Costa Rica Adventure Tours

Contact Us
____________________________________________________
 Turbo Productions

a division of Turbo Productions, Inc.
206-420-6646
2326 28th Ave S.   Seattle, WA 98144
© 1995-2016 All Rights Reserved