Turbo Productions
a division of Turbo Productions, Inc.
206-420-6646
The Four Tops Revue
To book The Four Tops Revue for a live engagement, call us or simply
fill out an Entertainment Request Form and a Turbo Productions
agent will contact you within 24 hours.
This quick questionnaire will ask you the right questions so we can better serve your specific needs as quickly as possible.

Absolutely No Obligations!!!!
____________________________________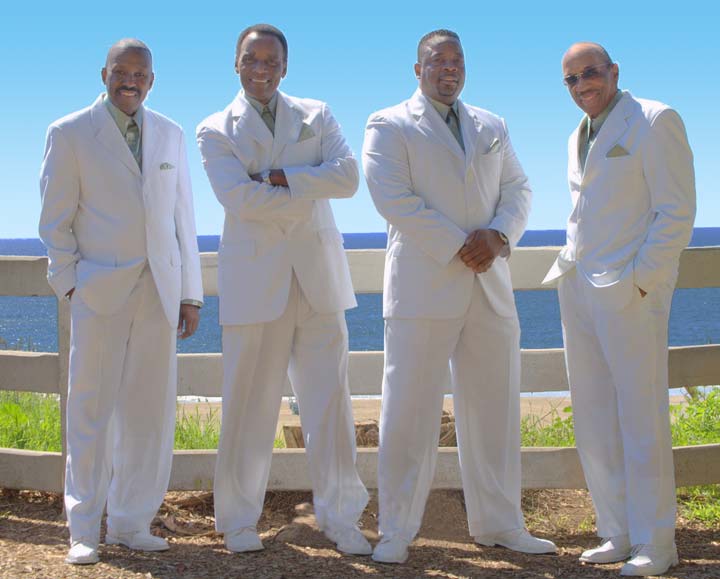 The Four Tops Revue - Just Ask The Lonely
The Four Tops Revue Biography
The Four Tops Revue is a group of four veteran vocalists including Doyle Cole, the lead singer, Charles Banks, Lawrence Jefferson and Terry Briggs. As individual performers, they have decades of experience. In the past, they have performed with some of the biggest names in the music industry. Now they have come together collectively for your melodious pleasure. Together they make up one of the best tribute acts in the industry.
Their show is filled with all of the elements needed to entertain the old-schoolers to the hip-hoppers. These four men epitomize smooth harmony with high energy and electrifying stage presence. Their show is comprised of hit songs performed by the original Four Tops group from the sixties to the present.
Doyle Cole, the lead vocalist, delivers these songs with a soulful, distinctive style and emotion. The background vocals are filled with harmony and style. Lawrence Jefferson, Terry Briggs and Charles Banks make this background magic happen.
This group is synonymous with great music, brilliant singing and is known for encapsulating the performances of one of the premier song and dance groups of this era—The Four Tops. They emulate the style and grace in which The Four Tops have thrilled audiences worldwide for decades, performing hit songs like "I can't Help Myself," "Ask the Lonely," "Baby I Need Your Lovin," "Reach Out I'll Be There" and many more hit songs that were sung and recorded by The Four Tops.
__________________________________
The Four Tops
Revue Medley - Orange County Pavilion
The Four Tops

 

 Revue - Behind the Scenes
__________________________________
Turbo Productions

a division of Turbo Productions, Inc.
206-

420-6646
2326 28th Ave S.   Seattle, WA 98144
© 1995-2017
All Rights Reserved