Turbo Productions
a division of Turbo Productions, Inc.
206-420-6646
JUNEI'
To book Junei' for a live engagement, call us or simply fill out an Entertainment Request Form and a Turbo Productions agent will contact you within 24 hours.
This quick questionnaire will ask you the right questions so we can better serve your specific needs as quickly as possible.

Absolutely No Obligations!!!!
____________________________________
JUNEI'

 
Live at the Grand Majestic Theatre in Pigeon Forge, Tennessee
JUNEI'
- Night Owl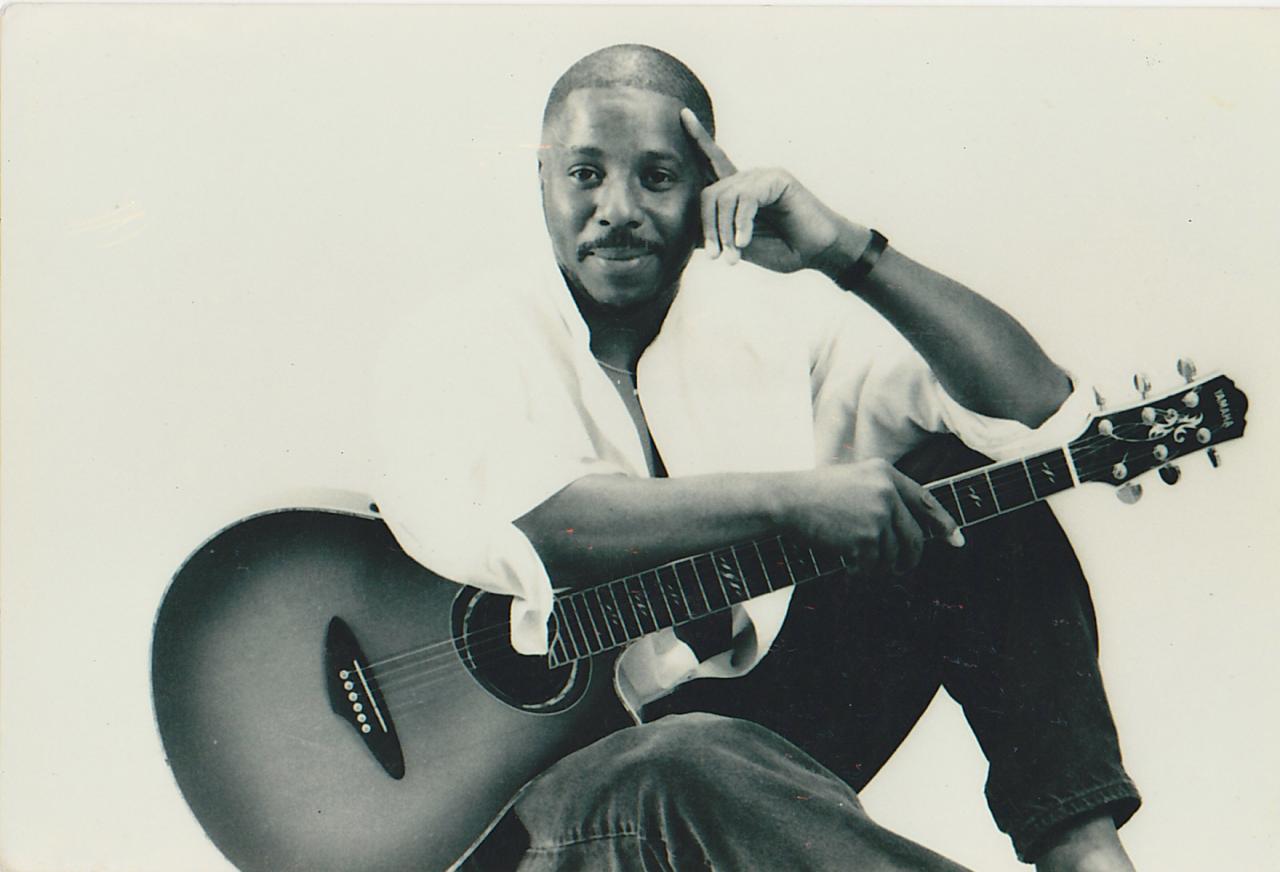 __________________________________
Born in Gary, IN., Willie Lee Jr. A.K.A. JUNEI, has contributed his expertise as a "professional stage performer, studio musician, guitar instructor, keyboardist, vocalist, songwriter, producer, and engineer" to years of experience with various musical legends in the music industry. At age 14, Junei' became one of the areas most sought after guitarists in his hometown of Gary, Indiana. While attending "Beckman Junior High school," he auditioned & convinced the band director's to let him become the first guitarist in his hometown of "Gary, Indiana" to play in the schools band . Later, he also became the first guitarist to play in the jazz band at "Gary West Side High School." To date, his playing skills include R&B, Rock & Roll, Blues, Jazz, Gospel, Reggae, Easy Listening, Avant-garde, etc.....
During his sophomore year (1971) at "Gary West Side High,
"
Junei'
became the musical director for all special events & activities (Mr. & Ms. West Side High, The Teachers Laugh Out variety Shows, Award presentations, Student assemblies, etc... ). Also in 1971, Junei'

along with (6) other musicians formed a musical group known as

"

The Lost Weekend

" who together gained great acclaim by releasing their first hit single entitled

"

The Bridge Of Love

,
"
selling over 750,000 copies. Following the songs release,

"The Lost Weekend" appeared on a television showcase called

"

Soul Train

" sharing the spotlight with international music legend

"

Al Green

" which aired out of

"Chicago"

and hosted by

"

Mr. Don Cornelius

.
"
In 1972 at the age of 16, while performing in Gary, Indiana at the "Roberts Motel Show club lounge," Junei' was offered the opportunity of a lifetime to tour with Jazz legend "Dizzy Gillespie" & world famous comedian / movie star, "Bob Hope." When not performing nor rehearsing, Junei' spent countless hours composing original compositions ranging from R&B to Rock & Roll building an enormous original song catalog. Throughout his career in his hometown, Junei' formed some of the hottest musical acts in the city!
In 1973 during his senior year in high school, the band directors were so impressed by his musical talents and sincere devotion for the arts that they presented him with countless awards and a musical scholarship to attend "The Berklee School of Music."
Following his high school graduation, (1973) Junei' continued on as the guitarist for "The Lost Weekend" throughout it's unstable existence until the bands final breakup in 1977. During this period he also performed with other groups locally & a vocal group based in Kansas City, Kansas known as "Smoke."
In 1978, Junei' left "Gary, Indiana" once again to join forces with another world famous legend and life long friend, vocalist "Nate Evans" along with his Show Revue and continued touring with other musical legends such as , "Albert King, The Impressions, Eddie Kendricks, David Ruffin, Dennis Edwards, The Emotions, Mary Wells, etc...
In 1981 after returning back to Gary, Junei' formed a group and named it "The Galaxy" which became the " #1 R&B, Pop, Adult-contemporary band" in the city until it's disbanding 3 years later. One year later, Junei' built his first home-based recording facility in the basement of his parents home. In 1987 he wrote, arranged, produced, played all instrumentation, engineered, mixed, and mastered his first doubled sided 45' single that became an instant hit throughout "Europe" climbing to the top of the song charts. In 1999, Junei' designed and built his first "digital audio recording studio and mastering suite" in Park Forest, IL. He went on to record his first full length self-titled "Smooth Jazz CD" and continues his career as a world class entertainer performing, recording and promoting his "GOD" given talents.
JUNEI'

  

- 

New Love
Click here to purchase JUNEI's 

album on WhoTune
____________________________________
Turbo Productions
a division of Turbo Productions, Inc.
206-420-6646
2326 28th Ave S.   Seattle, WA 98144
© 1995-2017
All Rights Reserved