Turbo Productions
a division of Turbo Productions, Inc.
206-420-6646
The Shirelles featuring
Shirley Alston Reeves
To book The Shirelles for a live engagement, call us or simply fill out an Entertainment Request Form and a Turbo Productions agent will contact you within 24 hours.
This quick questionnaire will ask you the right questions so we can better serve your specific needs as quickly as possible.

Absolutely No Obligations!!!!
____________________________________
<![if !vml]>

<![endif]>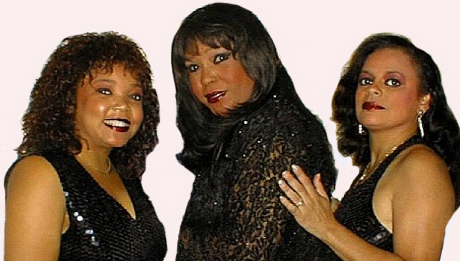 The Shirelles were the first all girl group of the Rock and Roll Era to score a number one record! Few performers can truly be called trendsetters. Fewer still can sustain a high-visibility presence in the pop culture consciousness for over 40 years. Rock & Roll Hall of Fame members, The Shirelles have done these things and more. They have earned their exalted place in modern musical history.
Beginning in 1958 as schoolgirls in Passaic, New Jersey, The Shirelles quickly became rock & roll's first female supergroup and were the inspirations for a legion of female groups that followed.
They are universally credited as the originators of the Girl Group Sound that is so beloved by the Baby Boomer generation. Their long string of hits, including Soldier Boy, Will You Still Love Me Tomorrow, Dedicated To The One I Love, Mama Said, and so many others, have been recorded by hundreds of artists, including The Beatles, Dionne Warwick, Aretha Franklin, Eric Clapton & The Yardbirds, The Mamas & the Papas, Bernadette Peters and Smokey Robinson.
<![if !vml]>

<![endif]>
<![if !vml]> The Shirelles - Will You Still Love Me Tomorrow<![endif]>
__________________________________
206-420-6646
2326 28th Ave S.   Seattle, WA 98144
© 1995-2017
All Rights Reserved